Turmeric Ginger Tea
Turmeric ginger tea is brewed by steeping ginger root and turmeric powder in the same beverage. Drinking this unique combination tea is recommended for people suffering from chronic pain, indigestion, anxiety, diabetes, high cholesterol, Alzheimer's, dementia, and eczema, along with people at a high risk of cancer and other chronic diseases. Let's look at the benefits in detail.
 Recipe
Ingredients:
1 cup of water (filtered)
1 teaspoon of grated ginger
1 teaspoon of grated turmeric
1 teaspoon of honey or lemon juice
1 teaspoon of black pepper
Step 1 – Bring the water to a boil in a saucepan or stainless steel pot.
Step 2 – Add the turmeric and ginger, and then bring the heat down to a simmer.
Step 3 – Allow the mixture to steep for 10-15 minutes.
Step 4 – Strain the tea into a teapot.
Step 5 – Add the black pepper, lemon juice, and honey,
and enjoy the beverage!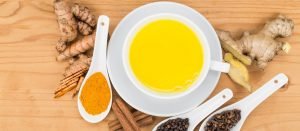 How to Control Your Hair fall Just Using Onion Juice:
Onion juice has the magical power of control your hair fall. It is very good at hair follicle nourishment and helps restore lost nutrients to your scalp. It has potent anti-bacterial properties and help fight infections of the scalp. This, in turn, helps reduce hair fall as scalp infections can cause massive loss of hair.
Just follow the step to make onion juice and use it on your scalp:
Peel the onions and cut them into 4 parts
Blend these pieces in a juicer/grinder
Add a little water and then filter the juice using a muslin cloth.
This will ensure that no onion chunks are stuck in your hair while you use the juice.
Give your scalp a good application of onion juice
Using your fingers, gently massage it into your scalp using circular movements
Let it sit for approx. one hour
Rinse it off with a mild shampoo with a nice fragrance to get rid of the pungent smell of onions
Do this often to witness the benefits. You can actually try this once a week for 2 months to see some visible difference.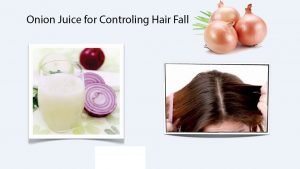 An antibiotic is a type of antimicrobial substance active against bacteria and is the most important type of antibacterial agent for fighting bacterial infections. Antibiotics are used in the treatment and prevention of infections. Here we will discuss 11 most power natural antibiotics.
1. Apple cider vinegar: Apple cider vinegar is a helpful health tonic that has shown promise in helping diabetes, cancer, heart health, high cholesterol, and weight loss, and for years people have used apple cider vinegar as a folk remedy to lower fever and aid in digestion.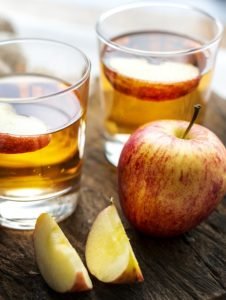 2.Garlic: Garlic has many health benefits. It helps to prevent and reduce the severity of common illnesses like the flu and common cold. High doses of garlic appear to improve blood pressure. Garlic can lower total LDL cholesterol.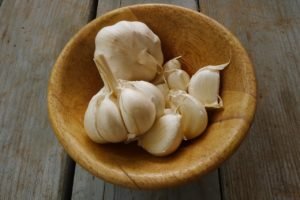 3.Vinegar: Vinegar also has many health benefits like weight loss, blood sugar control, cholesterol control, prevent allergies.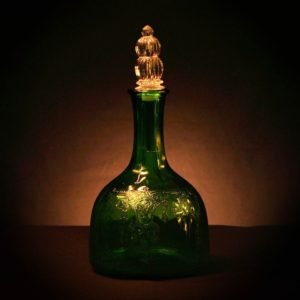 4.Horseradish Root: Horseradish Root can help Prevent Cancer. Antioxidant It has antimicrobial and antibacterial. It can reduce symptoms of Respiratory Illness. A cure for urinary tract infections. It is a digestive helper, anti-inflammatory and pain reliever.
5.Onion: Onion can improve Immunity. Onions contain chromium, which assists in regulating blood sugar. For centuries, onions have been used to reduce inflammation and heal infections.
6.Habanero Peppers: Habaneros boast more benefits than intense heat, however. They contain a high concentration of vitamins, minerals, dietary fiber, and compound capsaicin. Diets rich in the nutrients provided by habanero peppers may help prevent the development of a number of potentially serious medical conditions.
7.Oregano Oil: The health benefits of oregano essential oil can be attributed to its properties as an antiviral, antibacterial, antifungal, antiparasitic, antioxidant, anti-inflammatory, digestive and an antiallergenic substance.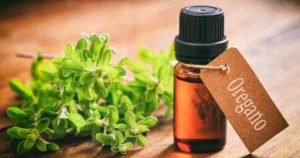 8.Turmeric: Turmeric has many health benefits. It's anti-inflammatory. It can relieve pain. It improves liver function. It may help reduce the risk of cancer. It can aid your digestion. It can upset your stomach. It thins your blood. It may stimulate contractions.
9.Echinacea: Health Benefits of Echinacea. Boosted Immune System. Perhaps the most common usage of Echinacea relates to its impact on the immune system. Cancer Prevention. Increased WBC count. Reduced Inflammation. Skin Care. Anti-inflammatoryReduced Infections. Oral Health.
10.Raw Honey: Health benefits of honey include treating wounds, healing skin conditions, and boosting energy.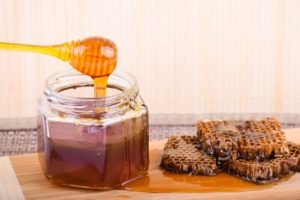 11.Colloidal silver: Colloidal silver's ability to control antibiotic-resistant superbugs stimulates healing in the skin and other soft tissues. It can prevent Pink Eye and Ear Infections, colloidal silver helps prevent all types of flu, including swine flu, as well as the common cold. Colloidal silver is a remarkable product to help fight bronchitis and pneumonia.
Benefits of Ginger:
Maintains Normal Blood Circulation
Remedies Motion Sickness
Improves Absorption
Cold and Flu Prevention
Combats Stomach Discomfort
Colon Cancer Prevention
Reduce Pain and Inflammation
Fights Common Respiratory Problems
Ovarian Cancer Treatment
Strengthens Immunity
Combats Morning Sickness
Grilled Cauliflower Steaks with Fresh Herb Sauce:
It's a simple and easy to make vegetarian dishes. Instead of burgers, ribs or hot dogs, try grilling healthy cauliflower. And you can make it just in 20 minutes.
Ingredients:
1 large head cauliflower
1 tablespoon canola or grapeseed oil
1 teaspoon ground cumin
1 teaspoon ground turmeric
Salt and pepper
2 tablespoons packed, finely chopped fresh parsley
1 tablespoon packed, finely chopped fresh mint
1/2 small lemon, zested and juiced
1 teaspoon olive oil
1 garlic clove, finely minced
1 large pinch red pepper flakes
How to make it:
Preheat your grill at medium-high heat. Trim the leaves off of the cauliflower and remove the end of the stalk. Set it on your cutting board and cut into thick steaks from top to bottom (so that they look like the photo). You will get two to four whole steaks. Save the remaining loose cauliflower florets for another use. Brush both sides of the steaks with oil. Dust with the cumin and turmeric and season with salt and pepper on both sides. Grill the steaks for about five minutes per side, or until they have reached the desired doneness. Combine the parsley, mint, lemon zest and juice, olive oil, garlic and pepper flakes in a small bowl. Season with salt and pepper. Serve the sauce drizzled over the top and more on the side.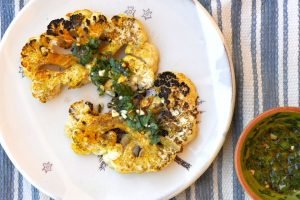 Vegan Cauliflower Soup:
In this winter you can easily make cauliflower soup. It is very low in fat and low calories vegetarian soup.
Ingredients:
Olive oil or vegan margarine 1 tbsp.
Minced cloves garlic 2
Diced onion 1
Chopped cauliflower head 1 large
Vegetable broth 3 cups
Bay leaves 2
Dash Nutmeg 1
Salt to taste
Black pepper to taste
Grated vegan cheese for topping
Chopped green onions for topping.
How to make it:
In a large soup or stockpot over medium heat, Sautee the onion and garlic in the vegan margarine or olive oil for 3 to 5 minutes, or until the onions and garlic are almost soft.
Add chopped cauliflower and cook for a few more minutes, stirring frequently. Add the vegetable broth and bay leaves and bring to a simmer. Once the mixture is simmering, reduced the heat to medium-low, cover the pot, and allow to cook for
25 – 30 minutes. Carefully remove the bay leaves, then transfer the soup to a blender and puree until smooth and creamy, or, leave a bit of texture if you'd like.
Season lightly with a bit of salt, pepper and a dash of nutmeg and re-heat if needed.
Top with grated vegan cheese and green onions, if desired, just before serving.
Makes four servings.