Gout is a type of arthritis that causes pain, swelling, tenderness, and inflammation in the joints. Gout is the result of excess uric acid in the body, a condition called hyperuricemia. Uric acid is a substance that normally forms when the body breaks down purines, which are found in human cells and in many foods.  Uric acid is transported by the blood to the kidneys and eliminated in the urine. However, some people either overproduce uric acid or they produce a normal amount, but their kidneys can't process it efficiently and an excess of uric acid builds up. Some, but not all, of those people may develop gout.
Lifestyle factors, such as crash diets, drinking too much alcohol, eating large portions of certain foods high in purines (red meats or shellfish), dehydration (not getting enough fluids) and sweet sodas- also can contribute to the development of hyperuricemia and gout.
Here are some home remedies for gout relief which can reduce your pain and ease other symptoms.
Cherries: Cherry is an excellent home remedy for gout relief. A study published in Arthritis & Rheumatismevaluated 633 individuals with gout who were treated with cherry extract over a two-day period. This cherry treatment was associated with a 35 percent lower risk of gout attacks. When cherry intake was combined with allopurinol use, prescribed medication for gout and kidney stones, the risk of gout attacks was 75 percent lower. (1)
Celery: Celery or celery seed extract reduce inflammation and uric acid build up in the body. Researchers have identified over a dozen different types of antioxidants that are responsible for the benefits of celery — these include such phenolic acids as caffeic acid and ferulic acid, plus flavanols like quercetin. This makes celery useful for treating a wide range of conditions that are made worse by inflammation: joint pain, gout, liver and kidney infections. (2)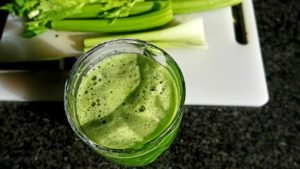 Ginger Root: Ginger root is often praised for its anti-inflammatory properties, and ginger has a multitude of uses in the prevention and treatment of gout. One study found topical ginger reduced pain related to uric acid in gout. Another study showed that in subjects with high levels of uric acid, their serum uric acid level was reduced by ginger. (3)
Water: If you're suffering from gout pain and swelling, it is important to stay hydrated and drink lots of water. This will help to flush the uric acid out of your body, keeping gout under control. And soak the affected area in cold water can also relief from gout.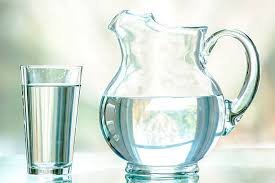 Activated charcoal: Activated charcoal is one of the potential home gout remedies for pain. Studies have shown that activated charcoal actually absorbs uric acid, making it harmless in the body. (4) You can take a charcoal bath three or four times a week or make a charcoal paste with a half cup of charcoal powder and water and apply it on the affected area.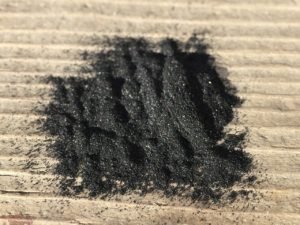 Baking soda: Baking soda can reduce the amount of uric acid in the body, which is the main cause of gout, and relieve gout pain. The recommended dose is half a teaspoon in a glass of water and you can repeat this up to four times a day, but do not consume more than that amount.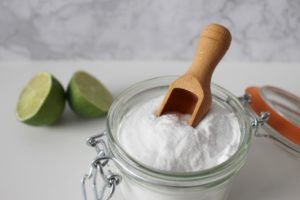 Magnesium: One other remedy that's been very beneficial in treating gout is magnesium. Magnesium is an alkaline mineral that can decrease uric acid formation in the body. Study shows that magnesium is an effective treatment for gout. (5) So we need to eat more magnesium rich food or magnesium supplement for the fight against gout.
Lemon Juice: The best way to relieve gout pain and swelling are to reduce the amount of uric acid in the bloodstream. Lemon juice is an ideal neutralizer for uric acid and also acts as an antioxidant, boosting the strength of joints and tissues to makes them less susceptible to uric acid accumulation. (6)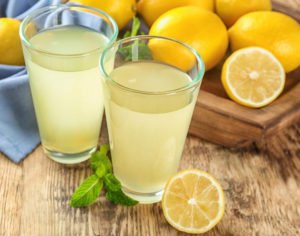 Apple: Apple contains malic acid which reduces uric acid in the body. Eating an apple every day, or drinking 2-3 glasses of apple juice each day can seriously reduce your chances of developing gout.
Studies show that many of the dietary items we consume lead to gout as well as other health problems. Changing your diet and lifestyle may be an easy solution to beating gout. One of the first things to do is to eliminate certain foods and beverages from your diet to beat gout.
Eliminate or reduce sugar intake
Eliminate grains
Limit alcohol consumption
Eliminate soda and diet soda
Eliminate caffeine
Exercise daily
If you want to get rid of gout naturally you should follow all the remedies we discuss here and eliminate certain foods and beverages from your diet. Pharmaceuticals also treat gout but there have dangerous side effects.